Last month I had a client tell me, "I would have never hired someone without meeting them in person…until now." The hiring landscape is changing….again. 6 months ago we were talking about having the lowest unemployment numbers in history. Now, we have 10+% unemployment and it's not far-fetched to think into today's working environment a new hire may never see their manager in person.
You can buy anything you want online without touching, feeling, and experiencing it. Some things you know well (like toilet paper) and don't need to do any virtual research. The bigger the investment, the more research you may do. There are few bigger investments in an organization than people. It's time to up your game and add an assessment to your selection process. Here are 4 tips to adding an assessment to your selection process.
#1. The assessment must be valid, reliable, and free of adverse impact. Price doesn't mean a thing if the tool you're using doesn't meet the criteria of the EEOC and the OFCCP. A good assessment company will have this information readily available. If not, move on. Our assessment partner is TTI Success Insights. We believe they are a leader in the assessment industry.
#2. You must use an assessment that measures more than just behaviors. Using any single-factor tool is like a flip of a coin, especially if it's behaviors-only. A single-factor tool is not good enough for selection and you would simply be wasting your money.
#3. You have to know what you're looking for. To do this, you need a job benchmark to determine what traits and talents are needed for superior performance in a specific job. This allows you to hire for fit.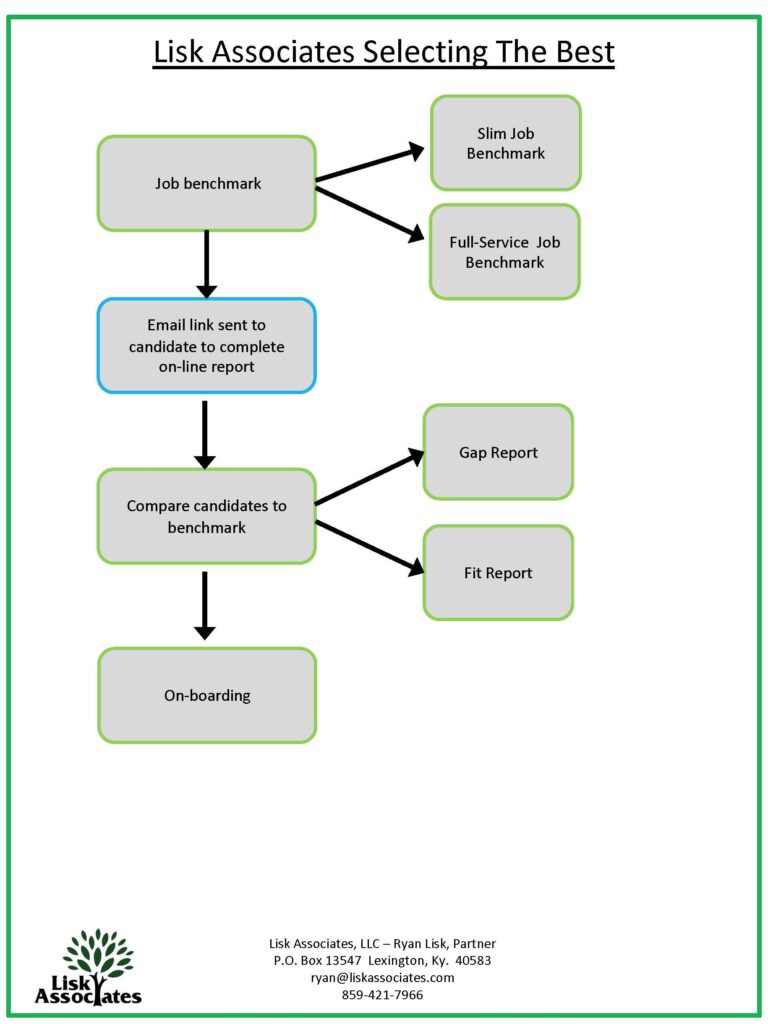 #4. Use an assessment that can be used after the hire. The hiring process makes up less than 5% of an employee's tenure at your organization. What about the other 95%? I recommend an assessment that can be used for professional development after the hire such as on-boarding, team-building, leadership development, and executive coaching. See how we develop competencies here.
At Lisk Associates we want to help you make your next great hire, even if you never meet them face-to-face. Check out our Selecting The Best web page or reach out to me: [email protected]